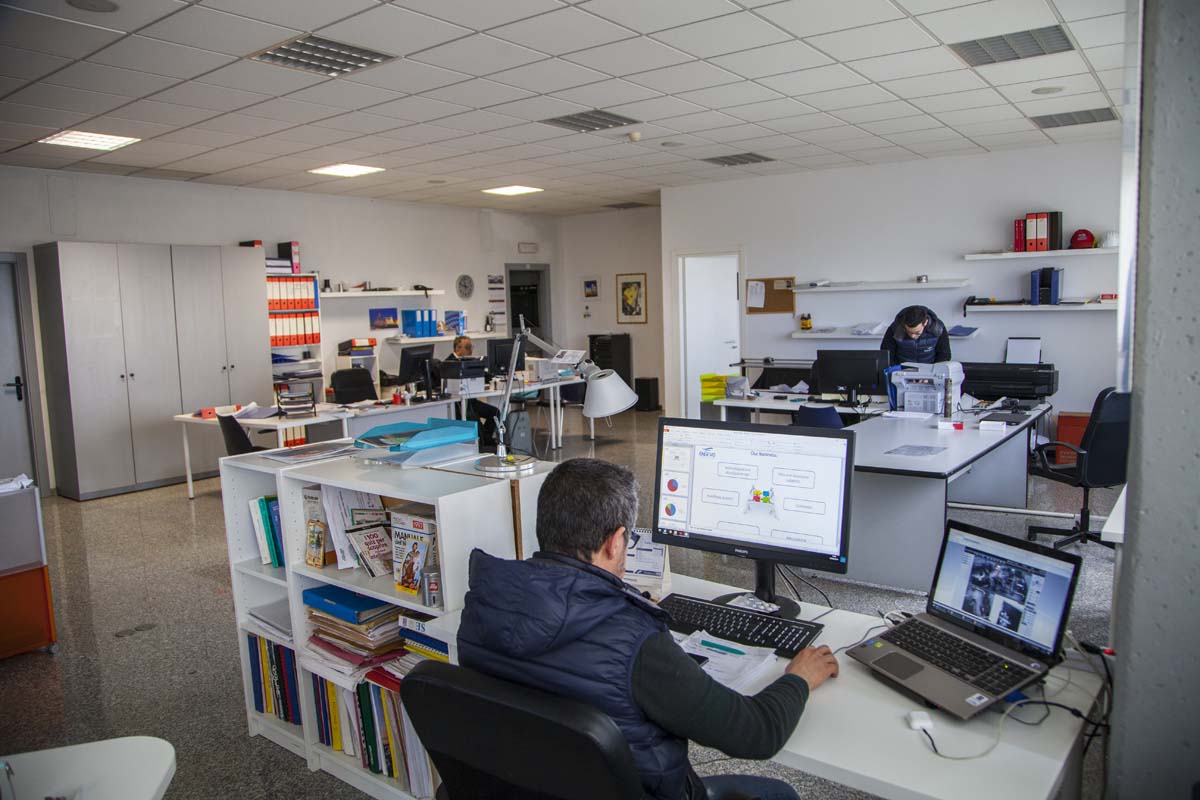 360°CONSULTATION
We create storage systems and pneumatic or mechanical conveying systems via a consultation-led approach, based on trust and mutual collaboration. From concept to design and then maintenance.
We are always there, side-by-side with our customers.
Our services include:
Technical and economic feasibility studies
3D design and environmental simulation
Structural calculations for steel and reinforced concrete
Installation layout, structural technical drawings and bill of materials
Design of pneumatic conveying systems
Visual and thermographic quality control
Works management, supervision and monitoring of all the work provided for in the design
Structural and operational trials of the installation

COMPLETE SYSTEMS FOR FLOUR AND CEREAL PRODUCTS
The quality of our systems begins with the design process.
For this reason we always design storage and handling systems for cereals and flour products in full accordance with current regulations governing structural calculation.
We make use of the most up-to-date calculation and design tools.
We work together with third party companies specialized in the construction of steel structures.
Take a closer look
at the services we offer

DESIGN
We design silos and structures with the most modern finite element calculation technologies and according to the mandatory regulations.
We design mechanical transport and systems in 3D to show the customer how much we will achieve in a clear and consistent manner, reducing the error index and the waste of material almost to zero.

STEEL AND REINFORCED CONCRETE SILOS AND SUPPORT STRUCTURES
We design and construct silos in reinforced concrete and steel in compliance with the Atex standards and calculated according to the DIN and/or EUROCODES regulations. We help our clients to choose the right model for their needs:
monolithic silos
bolted, smooth-wall silos, with or without a skirt

MECHANICAL CONVEYING
We design and construct mechanical conveyors which use either screws, chains or bucket elevators. Every package we offer meets specific requirements. Every one of them has the objective of speeding up the flow of the materials.

SUPERVISING THE ASSEMBLY PROCESS
We plan and supervise all the assembly stages to minimize lead times and produce systems which conform to the original design projects. We coordinate the assembly crews, both in Italy and abroad, and respect the deadlines agreed with our customer.